The term "Paving equipment" covers many different vehicles, machines, and tools. From the trucks that haul the asphalt to the steamrollers, stripers, and hand tools that spring into action, you could fill an entire garage with the equipment that paves roads and parking lots. This means a lender needs to be well versed in financing paving equipment of all kinds.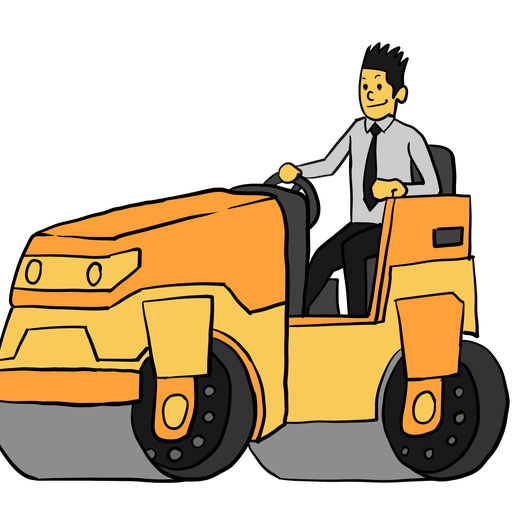 Crest Capital has been providing new and used paving equipment financing since 1989. We have a long history of paving equipment leasing and loans, and stand ready to get you the gear you need to do the job. We have a fast online application, superb rates, and the fastest approvals in the industry. We're also really friendly to work with, and have become a go-to funding source for paving companies nationwide.


The Advantages of Paving Equipment Leasing and Loans with Crest Capital:



An Easy Application - It's really simple to apply. Our online application is one quick form, and requires no paperwork or tax returns for loans under 250k. A few clicks, and you're done.



Great Fixed Rates - Our rates are the most competitive in the business, and better still, they are fixed. Your monthly payments on paving equipment will never change.



Fast Approvals – Most of our financing and lease deals are approved in the same business day. We know you don't want to wait, so we're on it!


Updated New and Used Paving Equipment Loan / Lending FAQ

What Are Current New and Used Paving Equipment Financing Rates?
All lending rates depend on the current federal rate, the borrower's credit, the equipment you are buying, etc. That said, Crest Capital always has the most competitive rates for paving equipment leasing and financing.

Do You Offer Fixed Rates?
Yup. That's the best way to do it, because your monthly payments always stay the same. Everyone likes that.

Will I Have to Wait Long for An Approval?
Nope. We can usually approve you in a few hours, and almost always the same business day.

Do I Need a Lot of Collateral to Finance Paving Equipment?
You do not. The equipment itself serves as collateral, so rest assured, we'll leave the rest of your assets alone (no blanket liens here – we think they're evil!)

What About Other Types of Restrictions and/or Covenants?
We don't have them. We believe in freedom – no minimum balances, no requalifying for the paving equipment loan every year – none of that.

What Type of Paving Equipment Can I Lease or Finance? And Can it Be Used?
Yes, we handle both new and used paving equipment financing and leasing. We'll provide the funding for whatever you need.

Can I get Pre-Approved for a Paving Equipment Loan?
Yes. We have found that businesses really like being pre-approved. Simply click any of the big orange buttons on this page, and we'll do the rest.