$5,000 - $500,000 | Quick, Easy, and 100% Secure.
One Simple Application, and No Financial Statements up to $250k!
America's #1 lender for small business:
We're Not a Bank, We're Crest Capital
Established in 1989, Crest Capital is a national lender specializing in providing growing businesses with no-hassle equipment financing and leasing. Quickly, easily, and at great rates.
The Only Lender Endorsed by:

Claim Your Small Business Tax Write-Off!
10
Reasons
to choose Crest Capital

Simplicity – Without the Credit Inquiry Hit: Crest Capital has a simple online form, and applying won't place an inquiry on your personal credit. The Bank will stamp your credit, require several years of tax returns, and about a hundred other financial documents.

Time: Crest Capital can give you an answer fast. The bank will make you wait weeks.

100% Financing: The bank usually only finances 80% of the equipment, and no soft costs. Crest Capital will finance 100%, and will also finance soft costs, like delivery, installation, etc. (Lower Upfront Costs)

First Born Not Required: The bank will require cross collateral, meaning your home, your boat, and your kid's college accounts all get tied up with your loan. Crest Capital leaves your life (and your kids) alone. No Blanket Liens, No Compensating Balances, No Loaning You Your Own Money!

Freedom: The bank will want you to keep a healthy balance in the bank, and pokes their nose into your debt to equity ratio and other numbers. Crest Capital doesn't – we finance the equipment, without the mumbo jumbo. (No Financial Statement Covenants)

Credit Availability: If you borrow from the bank for equipment, you won't be able to borrow later if an emergency comes up. Using Crest Capital for equipment purchases means you can still use the bank for emergencies. (Preserve Bank Lines for Working Capital)

No Hidden Charges: Banks love extra fees and nickel and diming you. Crest Capital doesn't have time for that. Neither do you.

Fixed Term is Better: Your accountant will tell you – Crest Capital's fixed term loan looks better on the balance sheet than a bank's revolving terms. Oh, and the tax man agrees as well.

No Rate Adjustment: Do you REALLY think rates are going down? No, we don't either. Which is why Crest Capital's fixed terms are better than the bank's adjustable rates.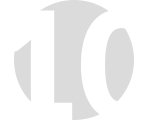 No Yearly Re-Qualification: Crest Capital isn't going to ask you to re-qualify for the loan annually. The bank will - just read the fine print.
The
Buzz
About Crest Capital
Real Payments. Real Time. Real Simple TM
At Crest Capital, our strength is providing small and medium-sized businesses with the equipment, vehicle, and software financing you need at better rates, while also eliminating hassle often encountered with typical bank loans. Our customers benefit by completing a simple application without the need for tax returns and financial statements, and getting a decision immediately rather than waiting weeks.
Crest offers a broad array of equipment, vehicle, furniture, and software lease and loan agreements at fixed rates that won't go up with inflation. Crest also provides real quotes instantly - use our free monthly payment calculator at the top of this page to get payment quotes delivered right to your inbox. No telemarketing, no hassles, and no pressure. We've flourished for nearly a quarter of a century because we simply deliver the equipment financing and equipment leasing that businesses like yours need.