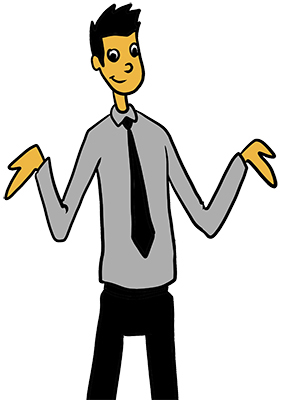 When a small or medium-sized business finances equipment, they are often under the (wrong) impression that the only credit score that matters is the credit score of the business itself. That simply isn't true in most cases.

In fact, for "closely-held businesses" with less than five owners (which comprises a majority of small and medium-sized firms), there are typically two factors involved – the businesses' credit, and the personal credit of the principal(s).

While it's true that most B2B lenders (like equipment finance companies) pay a great deal of attention to the "business" side of the credit spectrum (Dun and Bradstreet, Paynet, etc), they will also use the personal Fair Isaac (FICO®) score of the company owners in making initial qualifying screenings and/or credit decisions.

Thus, a poor FICO score, and your equipment financing request may never get past the front door.

This is because for closely-held businesses, the personal credit of the owners and credit of the business itself are often very intertwined. And years of data collected on portfolio performance by equipment financing companies show there is a direct correlation of FICO scores and the repayment of equipment financing. In fact, after inspection and dissection of defaulting credits for the determination of the cause of default, poor personal credit has been found to be the number one most predictive element.

Here are some helpful facts in regards to FICO scores, credit reports, and how equipment financing companies view a business owner's personal credit.

What are FICO scores?

Fair Isaac Corporation is the creator of Fair Isaac Scores (also called FICO scores). Using a sophisticated mathematical formula, FICO scores rank potential borrowers based on the likelihood that they will pay back credit extended to them. The scoring range is approximately 300 to 850 points, with a higher score indicating superior credit-worthiness.

All three credit bureaus (Equifax®, Experian® and TransUnion®) generate FICO scores based on the information they have in an individual's credit report.

What are Credit Reports?

A credit report is simply someone's credit history. Loans, credit cards, judgments, etc – they're all there. Many credit reports will also have a summary, which can quickly give an equipment financing company a clear snapshot of an applicant's credit history.

The three major credit reporting bureaus have credit reports on just about everyone.

How do Equipment Finance Companies Use FICO Scores and Credit Reports?

Most equipment finance companies will utilize FICO score "tiers" in looking at equipment financing applicants. For example, one may automatically approve any score over 680, while another might have a tier of 700.

Still others may have a much lower overall number threshold, but look at the individual credit reports more closely by examining each line item rather than solely relying on the score.

What matters most on credit reports to equipment financing companies?

While anything on a credit report is fair game for scrutiny, there are several instances that many equipment financing companies will pay closer attention to:

•Bankruptcies – typically, any applicant with a bankruptcy within the previous ten years will be eliminated from equipment financing consideration.

•Length of Credit History – All else being equal, the longer one's credit history, the better. Ten late payments look much better on a twenty year history than they do on a two year history.

•Credit Cards – Having balances that total more than 50% of available credit is typically a red flag, as it indicates an applicant is living beyond his or her means.

•Mitigating Circumstances – One bad year out of ten might indicate extenuating circumstances for that one year. Was the person laid off? Or perhaps sick? Many times, a chance to put a "human reason" behind a bad number is warranted.

•Recent History – What happened recently is far more relevant than what happened ten years ago.

Checking Your Credit

The bottom line is, if you are looking to finance equipment or lease equipment, and are planning to use an equipment financing company, make certain you know what's in your credit report(s). It will go a long way in ensuring that you get the equipment financing that you need.

Looking for an equipment finance company that takes all factors into consideration when looking at your credit? Then contact Crest Capital for a free equipment financing consultation, and get on the road to financing the equipment you need today.