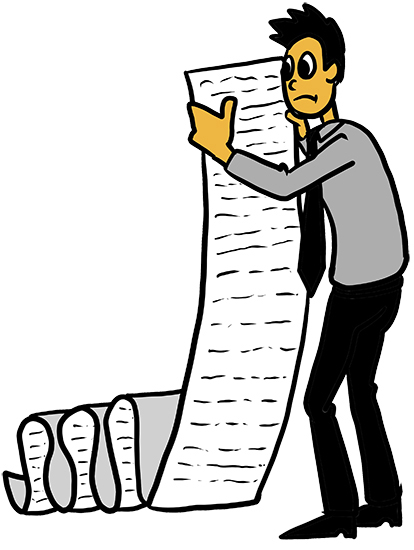 If you're looking to finance equipment, you will most certainly have a myriad of options in regards to equipment financing companies. Obviously, some are better than others at certain aspects of the equipment financing business, but in very general terms, you definitely have a lot of choice.

However, this changes when the equipment isn't new.

Financing used equipment (or leasing used equipment) isn't as easy as financing new equipment. In short, many companies look to restrict used equipment financing amongst their customers.

What follows is a short list that you should be on the lookout for when financing used equipment (or leasing used equipment):

• To begin, make sure the equipment financing company you choose even offers used equipment financing. You will find that many don't, due to the extra work it sometimes takes. Even if you aren't going to finance used equipment right now, it will benefit you to establish a relationship with an equipment financing company that does finance used equipment. Because who knows – perhaps a year from now, you may decide you do indeed want/need to finance / lease used equipment. Thus, it will help to have a relationship with a company that will welcome your new (used) business.

• Assuming the equipment financing company does finance used equipment, make sure they don't overly restrict it. Many companies have rigid age restrictions (5-model-years or newer, fewer than one million impressions, under 100K miles, etc); and they often limit the term to a maximum of 36-months. This does not favor you. You are much better off doing business with an equipment financing company that makes decisions based on sound judgment and common sense instead of arbitrary age &term restrictions. In other words, use a company that will judge your financing request on its own merits, and not just a pre-defined set of disqualifying numbers.

• Choose an equipment financing company that doesn't use 3rd party appraisals as a rule. Many equipment financing companies utilize 3rd party appraisals for all used equipment under 150k. All this usually accomplishes is to disappoint both the buyer and the seller (and cost the buyer a fee.) Instead, choose a used equipment financing company that will largely rely on the intelligence of the buyer and seller to support the value of the equipment in question (note – be aware that sometimes, 3rd party appraisals are needed. We're just saying choose a company that doesn't use them as a rule.)

• One last aspect regarding warrantees. One reason many equipment financing companies shy away from financing used equipment in the first place is payment delinquency if an item breaks (remember, most used equipment does not come with a warrantee.) However, it is not up to the used equipment financing company to provide a warrantee or similar. If the equipment stops working, withholding payment from the financing company will accomplish nothing except to damage your credit. Financing used equipment can be very cost effective, but always make certain that you are aware of the risk involved in regards to warrantees – the financing company merely financed your used equipment, and they expect repayment whether the equipment lasts or not.

In closing, the above is not a complete list of the ins and outs of financing / leasing used equipment, but should give you a general idea on how to find the right used equipment financing company for you.

Want to learn more about financing used (or new) equipment? Then contact Crest Capital and maximize your purchasing power. With nearly two decades of experience in financing/leasing new and used equipment, Crest Capital has become a leader in helping businesses like yours become more profitable. Get an instant financing quote today.