Refrigeration Equipment Financing
Aside from the obvious benefits of food storage, modern refrigeration equipment is often mandatory for a restaurant. Health inspectors expect to see adequate refrigeration equipment, and any restaurant with substandard refrigerators will be written up. Since this restaurant equipment is not only incredibly helpful but a must-have, it's important to get you the restaurant refrigeration equipment you need right away. Due to the costs for this restaurant equipment, refrigeration equipment financing is a smart move.

When you look for restaurant refrigeration equipment financing, it's best to go with a company like Crest Capital. Crest Capital has nearly twenty years of restaurant equipment leasing experience, so we're very familiar with different ways to get your refrigeration equipment financed. We have one of the shortest application processes out there (it's just one-page long) and we can get you an answer to your refrigeration equipment financing query within hours. For refrigerator financing that won't spoil your budget, contact Crest Capital today.


I think Crest Capital did a wonderful job. Everything went very smooth - Thank You!
Ryan Brooks | Ryan's Family Grocery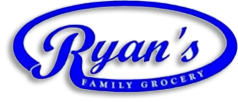 Refrigeration Equipment Financing application.
Apply now and get approved today!